Tioman and Perhentian May 2003 Diving Trip

Renggis, Tioman
14th May 2003
The first site we went to is Renggis, there we saw a Giant Moray Eel out of
his hiding place, relaxing while a cleaner fish polishing its teeth. The eel is
around 2 meters in length.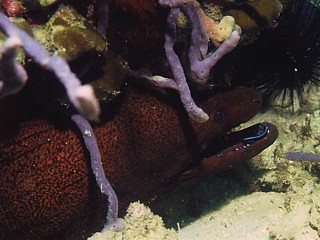 As we slowly glide through the ocean with no current, our dive master, Michelle
pointed out to us a turtle feeding on coral.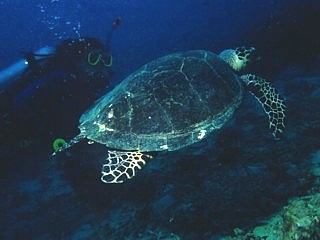 There was also a lot of anemones and their tenants, the clown fish, at the site.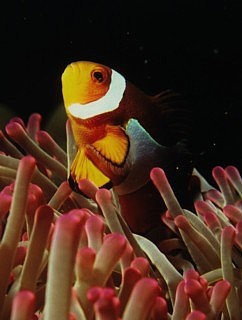 Sawasdee Wreck, Tioman
14th May 2003
The diving condition was almost perfect with no current and great visibility.
As we entered the water we were welcomed by a group of Bat fish and
Pomfret.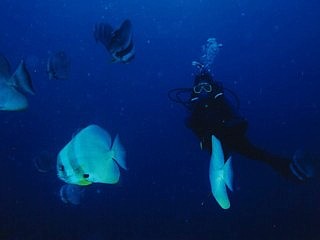 We continued to descend to the first wreck. There, we could see the second wreck
where normally it is almost impossible to see. There were a lot of stone and scorpion fish
hanging around the wreck.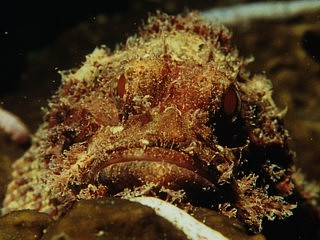 Tiger Reef, Tioman
15th May 2003
The site was simply extraordinary. With a lot of soft, hard corals and sea fans.
The visibility was great and there was almost no current.




There were also a lot of white eyed moray around.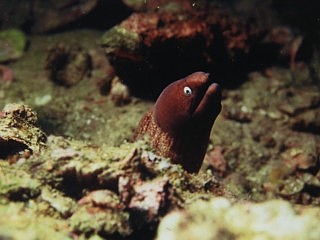 The view of the hard coral with soft coral and sea fans was simply
astonishing!!!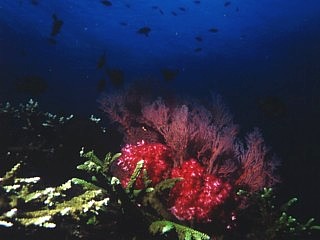 At the end of our dive, as we were heading towards the buoy line for
our safety stop, my wife spotted a green nembrotha.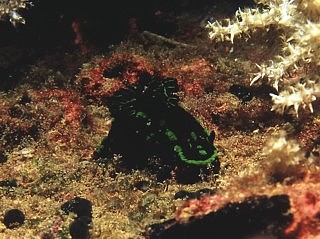 Pauh Reef, Perhentian
11th May, 2003
The dive site visibility around Perhentian were not so good, bad timing for our
dive trip. But we still managed to spot a few interesting subjects. A tube anemone
would retract into its hiding place once disturbed.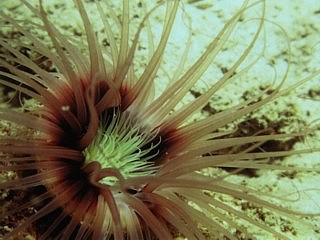 A young yellow hermit crab wondering on top of the hard coral. Can you
spot the eyes.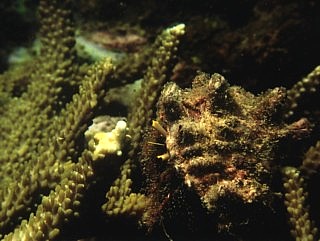 Overall it had been an enjoyable and relaxing trip, with us meeting some interesting
and fun divers.